Introduction
Sports, especially professional ones, are associated with falls, overstrains and bumps that often lead to episodes of injury. Knee injuries, ankle sprains and concussions are common outcomes in sport. Football, rugby and basketball players, are among athletes that are most exposed to the risk of trauma, although most sports are hazardous to a degree.
For professional athletes and others, who are serious about going into a sport, severe injury means exemption from competition for an extended period. It can even be responsible for the premature end of their career. Also, it was demonstrated that the employment and salary of the United States National Football League (NFL) players were significantly affected by devastating injuries when compared to their uninjured teammates.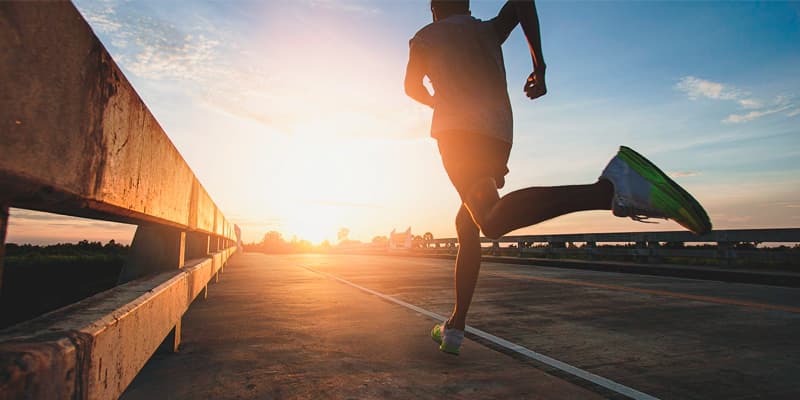 More and more athletes and their physicians consider stem cell treatment – a modern approach to regenerative medicine, that hastens healing and recovery after injury. Among them were such celebrated sports stars as tennis player Rafael Nadal and basketball player Kobe Bryant.
Traditional Approaches to Manage Sport Injuries
Minor injuries are usually managed according to the PRICE approach, which is:
Protection of the injured area from further impairment.
Rest means reducing physical activity.
Ice reduces pain and inflammation.
Compression with elastic bandages limits swelling.
Elevation above the level of the heart also helps reduce swelling.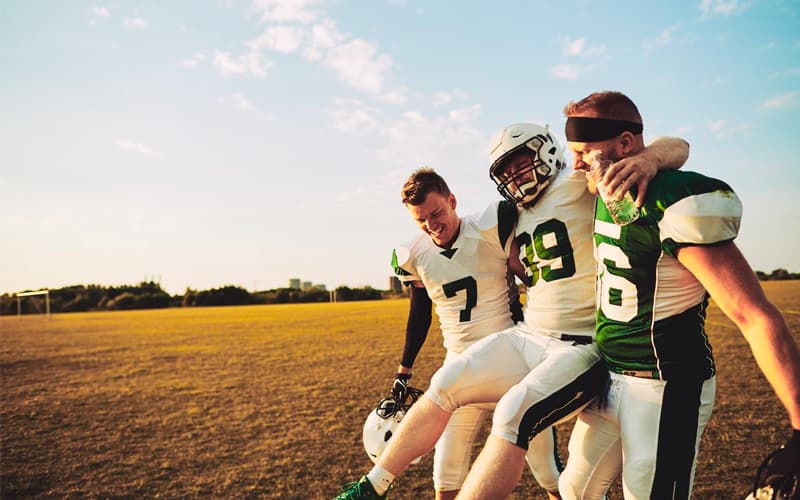 Aspirin, paracetamol, ibuprofen and other non-steroidal anti-inflammatory medications may be used for pain relief. In the case of severe inflammation and pain, corticosteroid injections are administered.
Physiotherapy plays a crucial role in healing promotion. Physiotherapists develop comprehensive treatment plans, which may include massage, manipulation and exercise programmes to strengthen muscles, improve the range of motion and restore normal mechanical and physiological function.
Severe injuries such as badly broken bones or torn ligaments may require surgery.
The complete recovery of physical activity may be time-consuming and take up to 12 months, depending on the severity of the injury.
Surgery may lead to biomechanical changes in the injured site, and the inflammation and even degradation of the tissue (necrosis) that follows can mean pain, lack of function and the need for further surgery.
Regenerative Medicine for Sport Injuries
Regenerative medicine offers an alternative to surgery. It utilises stem cells, which are shown to decrease inflammation following an injury, improve associated pain and repair damaged cartilage, bones, tendons and muscles. This effect is provided by growth factors, cytokines, micro-RNAs and other biologically-active molecules produced by stem cells. They also stimulate tissue regeneration (i.e. restoration of the affected organ function), by promoting neuronal growth, blood circulation and muscle recovery. Stem cells also have a positive effect on the body as a whole by increasing productivity, endurance, energy and activity; they reduce fatigue and improve some physiological parameters. The impact of stem cell therapy usually lasts for one to two years.
Get a free online consultation
Contact us to learn more about the ability of stem cells to treat sport-related injuries.
The Application of Stem Cells in Different Areas of Sports Medicine
The cell product most often used in regenerative medicine, for orthopaedics purposes, are mesenchymal stem cells (MSCs). A certain amount of MSCs are found in most tissues in the body, but for treatment purposes, MSCs are mostly obtained from bone marrow or adipose tissue (fat). In some cases, donor cells from the placenta or umbilical cord may be used instead of or together with the patient's cells. The ability of MSCs to migrate to damaged tissue and their role in its repair has been widely investigated.
Another cell product, Stromal vascular fraction (SVF), may provide the same benefits. This cell product is also obtained from the patient's fat tissue. In addition to MSCs, it contains immune cells, fibroblasts, pericytes, endothelial progenitor cells and other types of cells that are all involved in the regeneration process. SVF is the cell product mainly used for local administration; it is directly introduced into the damaged area. For the best systemic effect, it can be combined with an intravenous infusion of MSCs.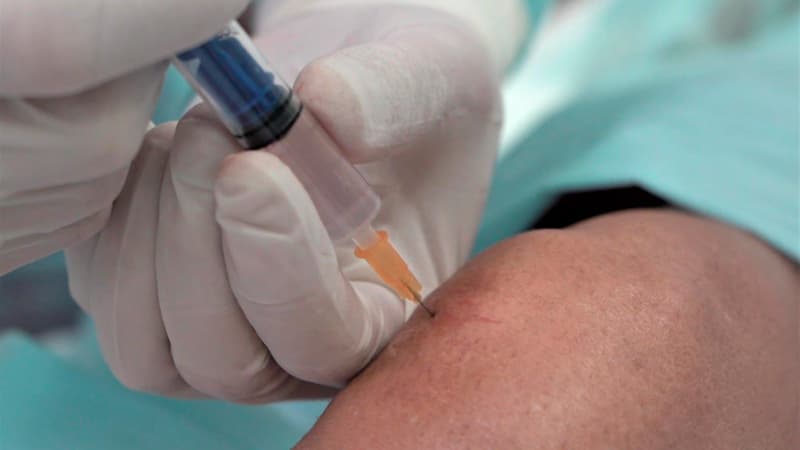 The successful application of stem cells has been described in a range of orthopaedic fields, such as:
Muscle Recovery
The ability of skeletal muscles to regenerate after an injury is low and complete functional recovery remains challenging due to the development of scar tissue. The administration of MSCs accelerate muscle repair and enhance muscle force, as demonstrated in animal studies. The muscle-stimulating function of local stem cell administration improves physical performance, endurance and productivity, which are vital for active training.
Meniscus repair
Meniscectomy is one of the most frequently performed surgical techniques to manage meniscus injury. However, it commonly leads to a change in biomechanical properties and may result in osteoarthritis. Stem cell therapy facilitates meniscus regeneration. Direct contact of MSCs to the meniscal cells, plus the soluble trophic factors produced by MSCs stimulate the meniscal repair processes using the resident meniscal cell populations.
Bone Fractures
Modulation of inflammation is fundamental to standard bone repair. While it is local, it immediately initiates the repair cascade. At the same time, systemic (general) or chronic inflammation negatively impacts fracture healing outcomes as it increases fracture healing time and the rate of complications. MSCs' immunomodulatory abilities are realised through the secretion of paracrine factors, and it supports their vital role in the bone healing process. Clinical trials have validated their safety and effectiveness as well as their potential use in cell-therapy purposes for bone diseases with an underlying inflammatory condition.
Nerve Regeneration
The recovery from peripheral nerve injury is impacted by scar tissue development. Recent studies show that transplanted MSCs produce biologically active molecules, and secreting them in small vesicles promotes peripheral nerve regeneration and growth at the injured site.
Tendon and Ligament Repair
Usually, ligament and tendon rupture results in scar formation, which causes a deterioration in its original structure, composition and function. This process is mediated by the inflammation reaction at the injured site. By modulating the inflammatory response, MSCs can improve the healing process, which involves:
No scar formation
Reduced inflammation
Organised collagen fibres
A restored concentration of type I collagen
Restored mechanical function by mimicking native tissue.
Intervertebral Disc, Spine and Spinal Cord Injuries
Stem cell therapy for spinal cord injuries has been widely studied in animal models. It demonstrated that the direct injection of bone-marrow-derived MSCs, isolated from a cultured mononuclear layer to the spinal cord lesion can remyelinate spinal cord axons. MSCs mixed with minocycline improve spinal cord injury.
Rotator Cuff Repair
Between 30% and 94% of rotator cuff repairs result in failure, and the mechanical properties of the tissue after surgery are relatively weak. In studies with a rotator cuff model, the use of stem cells showed promising results, which was already confirmed by a study in humans. At the same time, using platelet-rich plasma (PRP) demonstrated controversial results, due to the variation in procedure protocols.
Safety Aspects of Stem Cell Therapy
The safety of stem cell treatment in patients with different diseases was proved in several studies. The injection procedure is well tolerated in most patients with fever occurring rarely and resolving after a brief time. The patients were carefully observed at each step of the treatment procedure, and no severe side effects were reported.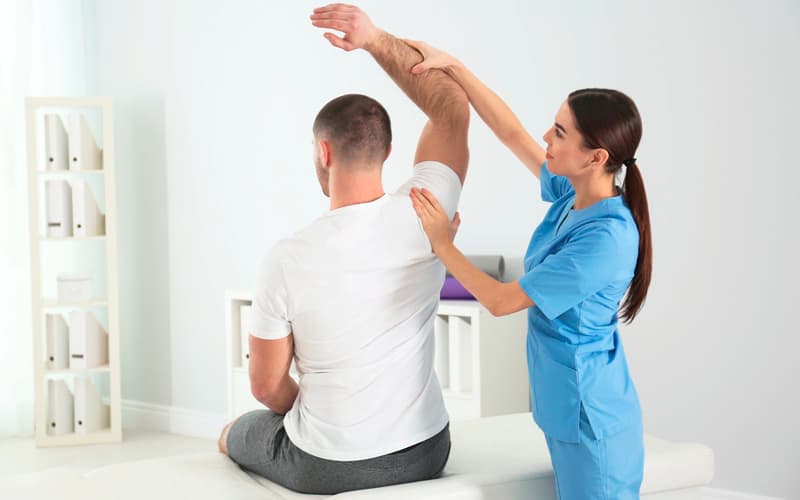 Additional Treatment Procedures
As well as the standard treatment programme, for the most beneficial results, complementary therapies may be required depending on the severity of the injury, overall health condition and other aspects. These are all taken into consideration when the individual therapy plan is developed. Swiss Medica offers various options to improve the result of stem cell treatment for sports injuries:
Kinesiotherapy
Shockwave
Super Inductive System (SIS)
Intracellular Metabolism Recovery (IMR) therapy
Xenon therapy
Hypoxia-hyperoxia therapy
Mesodiencephalic modulation
Plasma exchange (Stanford protocol)
Intravenous laser blood irradiation, and others
Consultations with specialists in other medical areas (neurorehabilitation, psychology, nutrition) are also available.
Get a free online consultation
Contact us to learn more about the ability of stem cells to treat sport-related injuries.
Medical Advisor, Swiss Medica doctor