Autism is a disorder of neural development characterized by impaired social interactions (communication), mood alterations, repetitive behavior, along with metabolic, immune and digestive issues, sleep disorders, learning disabilities, as well as problems with memory, thinking and speech. There is also autism spectrum disorder (ASD) which is described as a range of conditions inherent in a number of neurological disorders.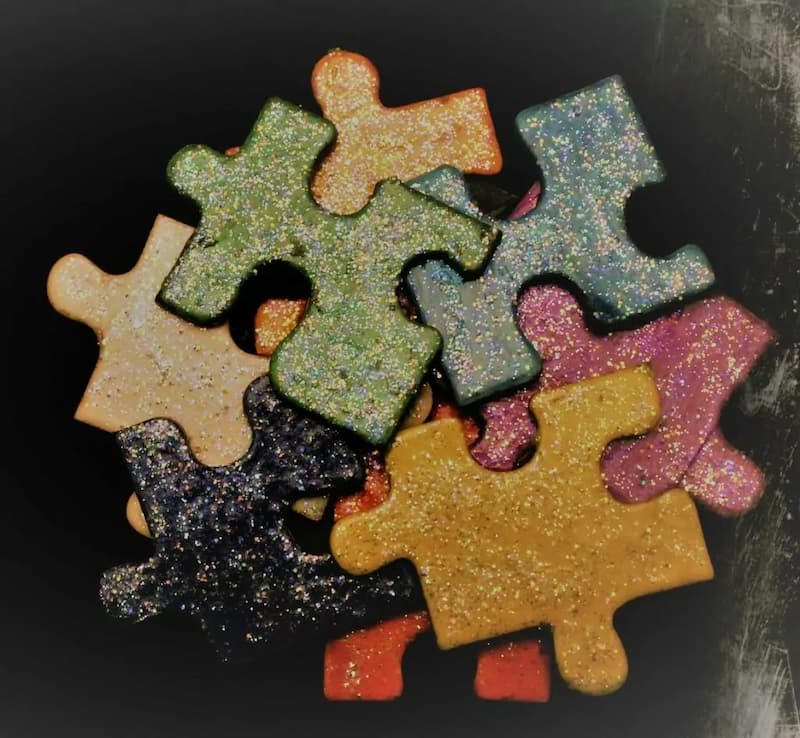 Autism is assumed to be a congenital disorder caused by impaired information processing in the brain by altering how nerve cells connect and organize. This disorder cannot be completely eliminated by conventional therapies. The conservative treatment of these pathologies includes both educational interventions and medical management. More than half of children diagnosed with autism are prescribed psychoactive drugs or anticonvulsants.
Conventional treatment also includes social skills training, early intensive behavioral therapy, applied behavior analysis (ABA therapy), speech therapy, transcranial magnetic stimulation, cognitive-behavioral therapy, and possibly even hormone therapy. But the matter is that the conventional drugs that are prescribed in autism only smooth out the specific symptoms, targeting only one or two of them, while causing unwanted side effects that can be problematic for both the child as well as their caregivers.
Treating autism with stem cells offers an entirely new tool for parents and patients to explore. The prospective approach is based on the unique capacity of stem cells to positively influence the immune system and metabolism, as well as their ability to restore damaged cells and tissues. This treatment favorable affects every organ and system of the body, including the brain.
Contact us
Get a free online consultation from a Medical Advisor to find out if stem cells would work for you.
What Do We Mean by Treating Autism Spectrum Disorders (ASDs)?
With regards to treating autism spectrum disorder, we mean providing specialist medical support for children to:
• Lessen some special characteristics, so that it reduces their negative impact on the patient's life.
• Contribute to the development of skills that allow a child to acquire additional abilities in self-reliance and self-care.
• Assist in the development of communication skills, in particular empathy, which enables the child to express their feelings and needs more confidently, establish emotional connections and socialise.
• Reduce or eliminate the physiological features of children on the autism spectrum, such as digestive difficulties, infection susceptibility, allergies, etc.
• Avoid using painful or potentially harmful methods and procedures.
When we talk about treatment in this context, we do not consider autism a disorder but a set of complex features that do not allow a child's abilities to develop in full measure. We believe that an individual's characteristics should not prevent their integration into society to make their life more complete. With stem cell therapy, in most cases, this process evolves more rapidly and successfully, which improves the quality of life for a child and their loved ones.
How Can Stem Cells Help in the Treatment of Autism?
When autism is diagnosed, it means that areas of the brain regulating memory, concentration, attention, speech are damaged. The main goal of stem cell therapy is to trigger brain development, and then the child's body does its own work to repair damaged cells.
First of all, therapeutic results are reached through the restoration of the lost or impaired neuronal connections, as well as through the formation of the new neuron connections by secretion of neurotrophic factors. Due to the improvement of synaptic transmission, the reaction speed in the brain increases, leading to a reduction in autism symptoms.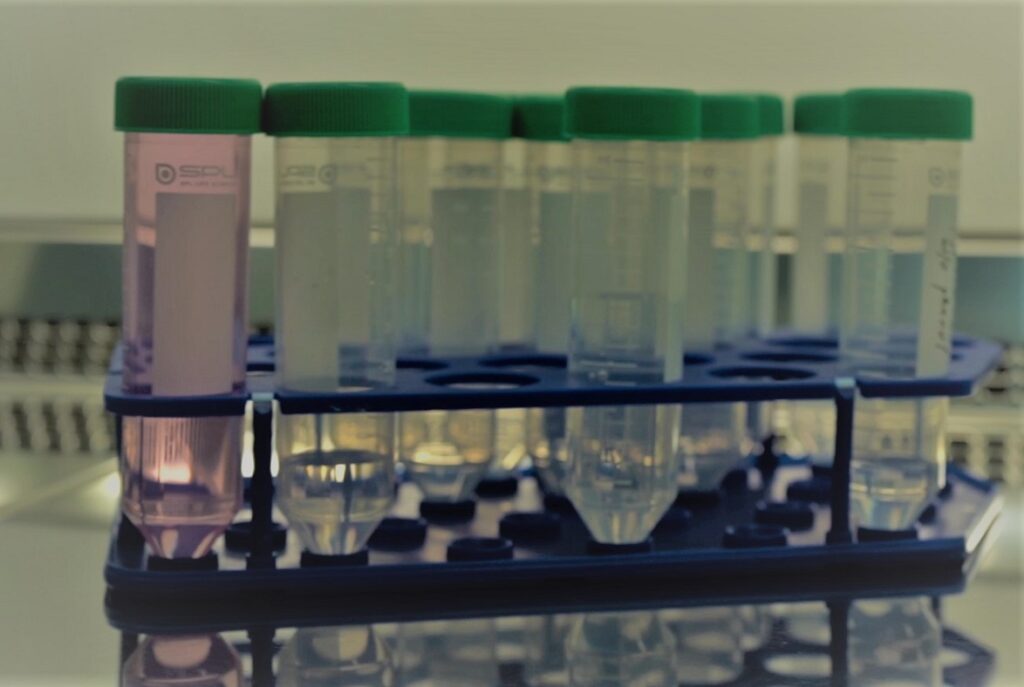 Stem cell treatment improves blood and oxygen supply in the brain (improved perfusion) and stimulates the replacement of damaged neurons and the formation of the new blood vessels. Injected stem cells also stimulate the multiplication of cells of damaged tissue, which in the case of autism results in white matter restoration and, consequently, in subsidence of neurologic symptoms and improved intellectual capacity.
Autism is also accompanied by a decrease in immunity, so the capability of mesenchymal stem cells to improve the immune system and terminate inflammation throughout the body is beneficial too. Stem cells are able to produce anti-inflammatory cytokines, which are special protein molecules involved in modulating the immune system.
The Scientific Basis of Autism Treatment with Stem Cells – Clinical Trials
Several studies have been conducted to explore the safety and efficacy of cellular products in autism management. Improvements have been recorded in the Childhood Autism Rating Scale (CARS), Clinical Global Impression (CGI) scale, and Aberrant Behavior Checklist (ABC) in children treated with stem cells when compared to the control group.
In particular, there are enhancements in the field of social relationships and reciprocity (improved eye contact, social smile, and reaching out to others), cognitive aspects (attention, concentration, and time of response), and also in speech and language patterns (reduction in echolalic speech, engaging in regular use of language, improvement in the ability to initiate or sustain conversation, reduction in speech regression). At the same time, after treatment with stem cells, the frequency of undesirable reactions decreased (inappropriate emotional responses, engaging in self-stimulating emotions, and excessive and unwarranted agitation or excitement for no acceptable reason).
Clinical and statistical data is further confirmed by the results of instrumental studies before and after cell therapy. They have shown that the introduction of stem cells improves metabolism in hypometabolic areas in the brain. This is probably due to improved oxygenation, blood flow and the improved functioning of the neurons.
What Are the Expected Results?
Based on the experience of the Swiss Medica clinical practice, we have identified the following improvements in autism after therapy based on adult (non-fetal and non-embryonic) stem cells:
Better tolerance of food (generally) and improved digestion.
More amicable contact with the child (first of all, eye contact). Children are likely to begin fixing their gaze or maintaining eye contact.
More appropriate behavior at home and outside (less hyperactivity and aggression, fewer obsessions, repetitive behavior, or compulsive motor mannerisms; improved listening, especially to parental expectations, rules, and requests).
Improved verbal communication skills (if the child is non-verbal, he or she is very likely to start exploring sounds, syllables, and then pronounce words; increased vocabulary in verbal children).
Improved learning ability through increased attention span and concentration. Writing skills develop or improve.
Improved self-care skills, more likely to communicate needs and complete hygiene routines autonomously and reliably.
Anxiety reduction. Less or no fear of loud noises, strangers and bright colors (gradual improvement). Fear of unfamiliar people and places is often reduced or relieved, as well.
Improved sleep patterns.
Though the degree of the above improvements varies, they were reported in most of our patients' cases (70%). However, it is important to understand that, despite their healing properties, stem cells are not a guaranteed cure. The effectiveness of therapy depends on many factors: the initial state of the patient, the patient's age, genetic predisposition, lifestyle, including nutrition, the availability of support of additional therapies, etc. Integrated treatment (diet, educational programs) is recommended for optimal results. Stem cell therapy helps establishing the groundwork upon which good habits, behavior, communication, and learning can be built.
Contact us
Get a free online consultation to get more information on the expected results of stem cell treatment for your case.
Patient Outcomes and Testimonials of Autism Treatment with Stem Cells
We have treated more than 180 patients diagnosed with autism in our clinics in Moscow and Belgrade, in which stem cell treatment for this disorder is performed. Here are some results of the therapy.
1. "Since we had stem cell treatment it has been a nine-month. It's unbelievable how our life has changed":
2. "In spite everybody says there is no cure for autism, we always considered doing as much as we can in order to help him to have a better life":
More examples of stem cell treatment for autism patients in Swiss Medica clinics can be watched on our YouTube channel.
Swiss Medica Success Rate for Patients with Autism Treated with Stem Cells
Overall, Swiss Medica considers 70-80% of autistic patient outcomes as a success. We consider a patient's therapy successful if it has resulted in the enhancement of any symptoms, regardless of how modest or profound the improvement. Actual results for an application of therapy range from mild relief of one symptom to an utter transformation of the autistic individual's quality of life.
These rates are based on patient evaluations and follow-ups and from the Swiss Medica clinic's filings in Moscow and Belgrade.
Autism and Stem Cell Therapy: an Interview with Doctors of Swiss Medica XXI
To learn more, watch an interview with specialists in regenerative medicine at Swiss Medica XXI, Moscow branch. We are talking about the safety and efficacy of using cell-based products in managing symptoms of Autism Spectrum Disorder (ASD). This video covers:
The possible positive results of stem cell therapy for autism.
The success rate of the therapy.
What the treatment involves.
Clinical cases & success stories of the treatment at Swiss Medica XXI.
Safety and precautions of stem cell therapy.
What Is the Procedure for Stem Cell Therapy for Autism?
Since patients with autism are most often children, their own (autologous) stem cells are not used. We use a combination of allogeneic (donor) multipotent mesenchymal stromal cells (MSCs) from two sources – donated placenta and umbilical cord.
This combination offers a large number of high-quality stem cells without an invasive procedure being required for their collection (such as bone marrow biopsy or liposuction). Stem cells from the umbilical cord and placenta offer strong potential therapeutic properties which are further described in the article sponsored by the National Institute of Health.
All cell products used in Swiss Medica are prepared in our own laboratory and are tested for sterility and a sufficient number of viable cells.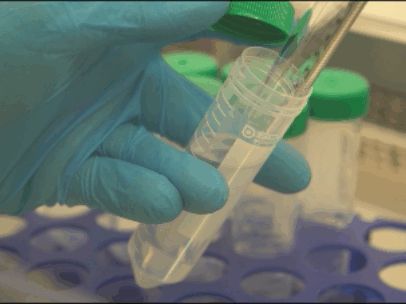 To understand how the child responds to stem cell treatment, to see if the therapy will be helpful, a test procedure is conducted in our clinic. This is a single intravenous administration of placental MSCs at 2 million cells for each kilogram of bodyweight. We track feedback from the patient's loved ones over 6-8 weeks and evaluate the results on certain parameters.
If the child responds positively to therapy and shows signs of improvement, the patient is eligible for a full treatment course, which includes a double intravenous infusion (IV drip) of the cell product combination.
Age, Autism and Stem Cell Therapy
Treatment of autism with cell-based products in our clinics is available for children 4 years of age and older. The treatment also requires a minimum bodyweight of 18kg (40lbs).
Adult patients with autism may also seek stem cell therapy. However, the likelihood of improvement seems to be more limited as the patient ages when compared to younger patients.
When Can a Patient Expect to See Improvement?
Typically, symptoms noticeably decrease after 6-8 weeks following stem cell treatment for autism. Some symptoms may show signs of improvement much earlier, even under 1 week, though this is rare.
Most frequently, the reported developments are related to social interaction and communication skills. These social improvements appear to be permanent as they show no signs of regression long after treatment.
Are There Potential Side Effects?
The most common side effect is an acute reaction to the introduction of stem cells, manifested in a short-term slight increase in temperature (short-term fever), trembling, and sweating.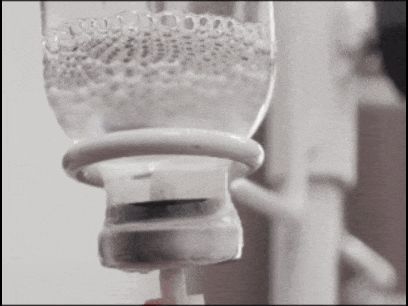 These reactions are observed in the range of 15 minutes to 3 hours after the cell introduction, are rare (less than 5% of patients), and pass independently and without consequence.
A slight increase in hyperactivity in the first three months can also be observed in some patients. This behavior usually subsides within 6 months and does not interfere with overall improvement. Such hyperactivity has been conjectured to be attributed to improved blood and oxygen flow to the brain, the increased rate of the formation of neural connections, and the increased synaptic activity of previously lesser-utilized regions of the brain.
Q&A Video About Stem Cell Therapy for Autism
Here is a Q&A session in which we are talking about the therapeutic potential of stem cells for the treatment of autism. Dr. Alexandra, a specialist in regenerative medicine, answers the most frequently asked questions regarding the topic. Watch the video to learn:
What improvements can be achieved with cell-based therapy (+ clinical cases).
What is the most promising source of stem cells for autism therapy and how do they work.
What treatment includes and how the procedure is performed.
Plus more items.
The specialists at the clinic carefully examine each patient and their medical history in order to make an informed decision regarding the likelihood of positive changes you could expect from stem cell therapy. We do not offer or provide treatment to those patients whose health condition indicates a low probability of successful treatment outcomes. To get advice from our Medical Advisor, contact us through the website or request a callback.
Contact us
Get a free online consultation to find out if stem cells would work for your particular case.