Stanley Greenspan, MD, and Serena Wieder, PhD, derived DIR — developmental individual-difference relationship-based model — in the 1980s. Floortime therapy is one of the components of DIR, where the child with autism is met at his developmental level to fortify his strengths and build basic skills.
Unlike behavioral therapies, Floortime focuses on building emotional connections rather than a reward system to reinforce positive behaviors. The therapy implicates playing with your autistic child to help establish a parent-child bond and other necessary skills needed for them to develop into an independent person in the future. In this article, we are going to cover how Floortime therapy can ensure success, and how to increase its effectiveness.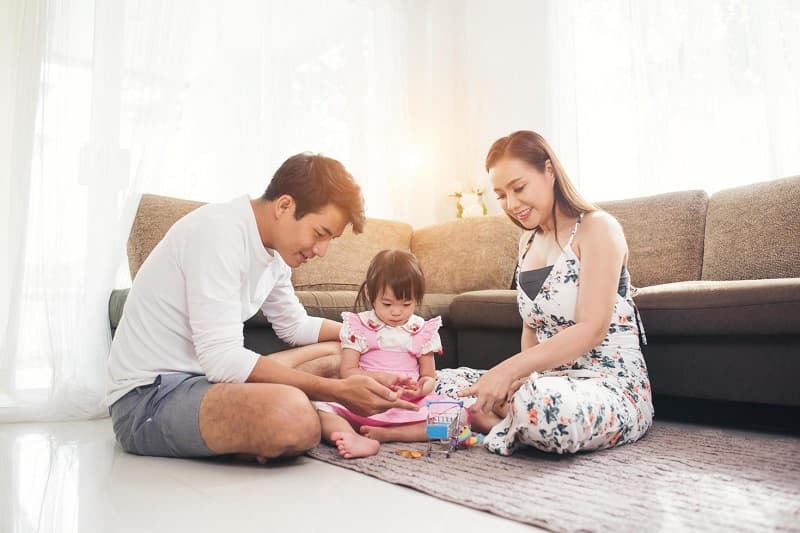 Contact us
Get a free online consultation to get more information about the expected results of stem cell therapy, what the treatment program involves, its cost and duration.
What Is Floortime Therapy for Autism?
As a therapy model, Floortime specifically refers to creating interaction among the adult and the child with autism spectrum disorder (ASD) by playing or interacting on the floor. It's an effective yet affordable and innocuous way of expanding a patient's emotional and social skills. DIR Floortime therapy is effective for children:
Suffering from ASD
Having sensory processing disorder
Suffering from other developmental delays
This therapy is used to promote:
Attention
Language
Creativity
Communication
Cognition
Interaction
Problem-solving
Apart from autism Floortime therapy, you can also incorporate some activities in your daily lifestyle to help your ASD child's communication and cognitive skills excel. These meaningful activities can help your unique child achieve their developmental milestones efficiently. Constructive plays, where a child makes or breaks things, are the most significant ones for they can help develop motor skills, practice thinking, and problem-solving skills within a growing child.
Core Objectives of Floortime Therapy
In Floortime autism therapy, therapists teach parents how to direct their child into more complex interactions each passing day. This approach is also known as "opening and closing circles of communication" and is one of the fundamental technique in the Floortime model.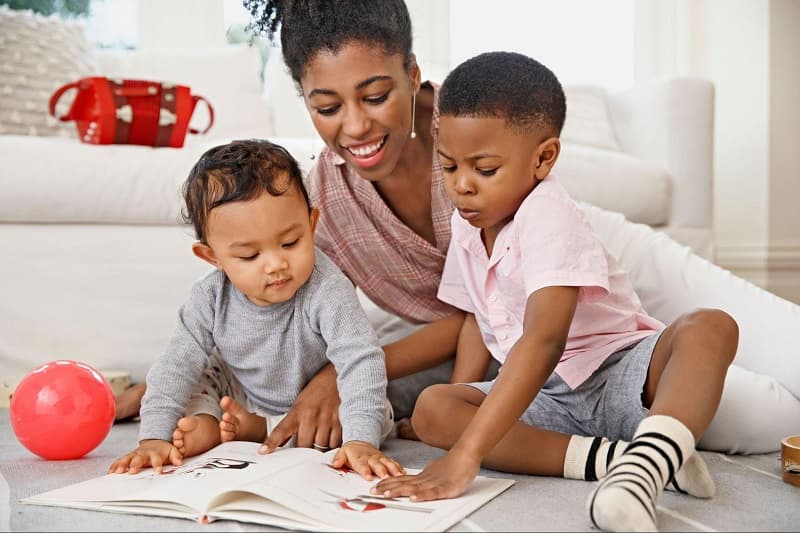 Since Floortime essentially helps towards emotional and intellectual growth, here are the core objectives of Floortime therapy are:
Self-management and interest within other aspects of the environment.
Affinity or contribution in relationships.
Meaningful interpersonal communication.
Complex communication and shared problem-solving.
Emotional ideal and use of symbols.
Emotional, reflective, and logical thinking.
How Does Floortime Work?
Floortime is a relationship-based therapy that takes place in a calm environment, i.e., either at home, in schools, or within a professional setting. The time span for most of these sessions usually ranges from 3 to 5 hours. Parents, therapists, and the ASD child all participate in these sessions for healthier outcomes.
DIR Floortime activities for autism consist of the following parts:
Assessment
Home interactions
School interactions
Playdates (3-4 a week)
Specific therapy (speech or occupational therapy)
During autism Floortime therapy, the child is guided through developmental milestones by following his lead through playful activities. The therapist or the caregivers then build on the child's existing skills to create comparatively complex circles of communication.
The therapists involved in the DIR Floortime autism treatment model are mostly occupational therapists who manage the disabilities of persons with ASD through the therapeutic use of daily activities. These activities assist them in developing, improving, enforcing, and maintaining the skills needed to do day-to-day chores.
What skills do kids develop within the school setting in Floortime?
The treatment goals of applied behavior analysis in autism are also influenced by the person's capability, Within preschool settings, Floortime facilitates inclusion with their age fellows. These sessions focus mainly on repeated activities to facilitate constructing the foundations of skills like:
Shared attention
Engagement
Problem-solving
One of the core Floortime strategies is to aid the child to maintain focus to sharpen his interaction, abstract, and logical thinking by the respective therapist or caregiver.
Efficacy of Floortime
Floortime therapy is not only evidence-based but is also supported by strong research. There is plenty of evidence supporting improvement in the core issues of autism through Floortime.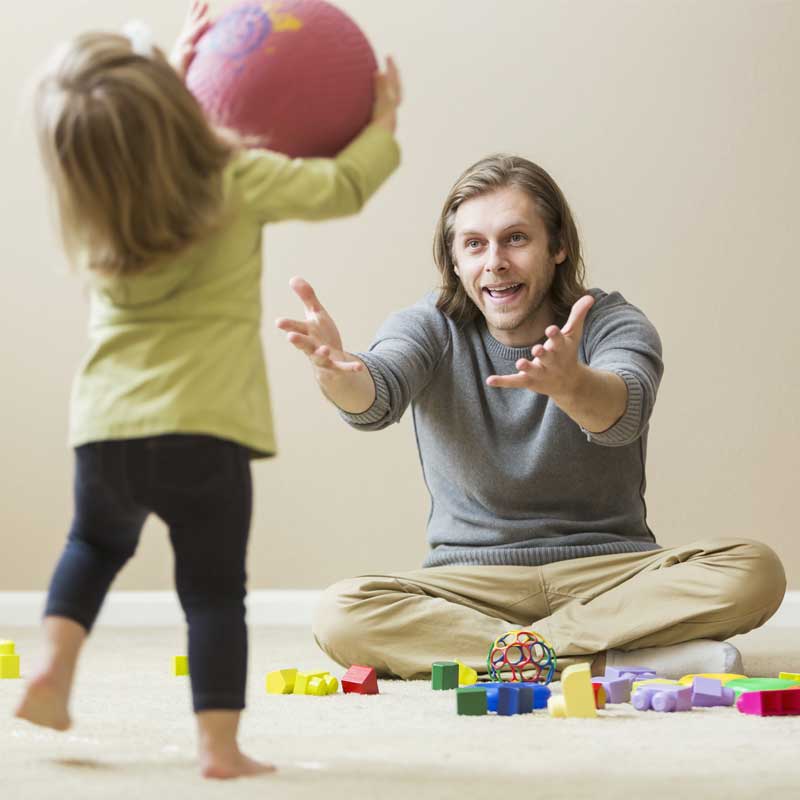 Several ASD children have shown positive outcomes from this therapy, for instance, improved communication among parents and children and improved social and emotional development.
Studies have found that DIR Floortime therapy for ASD children, at an average of 14 hours a week for one year, had positive effects on 47% of children. The therapy showed great improvement in ASD children's development and communication skills. It also significantly reduced autism's severity in some children.
DIR Floortime Therapy Cost
Usually, the specific targeted therapies are included separately with the cost of DIR Floortime. In DIR autism therapy, the certified professional designs an overall therapy program that also includes teaching the caregivers how to do Floortime.
Most DIR Floortime coaching sessions generally cost around 100-250 dollars, excluding the additional consultation sessions.There are organizations that help parents and caregivers of autistic persons in case if they are unable to cover Floortime therapy sessions for their children or need additional information.
Insurances that cover Floortime therapy cost
Under all Medicaid programs, insurances now have to cover medically necessary treatments for children under 21. Hence, your Medicaid will have to cover the cost of the doctors who have deemed the treatment necessary.
Moreover, most developmentally disabled children receive Floortime therapy through early intervention programs. These programs are often free or inexpensive, depending upon the family income.
Some private insurance companies also cover autism therapies, but this mostly depends on the type of insurance and state you are residing in.
Who Offers Floortime Therapy?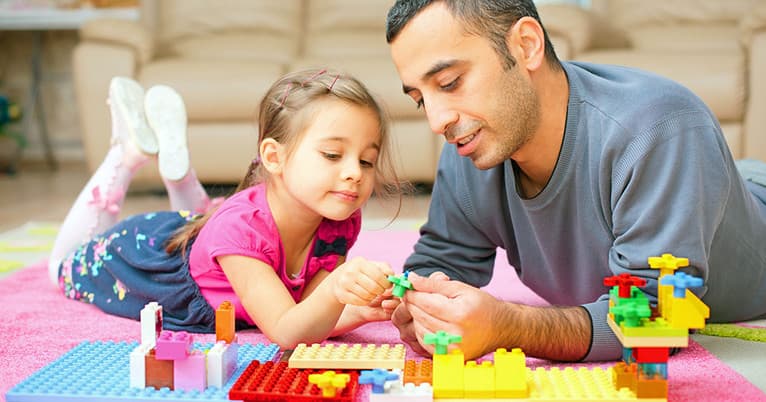 DIR therapy professionals must have certified training from Interdisciplinary Council on Development and Learning (ICDL). However, Floortime techniques can be sought by different professionals, like:
Child psychologist
Special education instructors
Speech therapists
Occupational therapists
Psychotherapist
Teachers
Floortime techniques can also be learned through workshops, books, and websites.
Where can you find the DIR Floortime provider?
If you are looking for a legitimate healthcare professional for your child's health condition, then here's your guide to finding DIR Floortime providers:
How May Stem Cell Therapy Increase the Effect of Floortime?
Autism is associated with congenital disorders resulting from impaired brain information processing. Since people suffering from autism have difficulty processing information due to synaptic dysfunction which leads to functional and cognitive impairments, stem cell therapy can significantly improve brain functionality for ASD individuals.
Stem cell treatment is one of the promising therapy solutions for improving synaptic transmission and reducing severe ASD symptoms.
Stem cell therapy may be applied along with DIR autism therapy to expedite the treatment results and provide better outcomes of Floortime therapy.
How does stem cell treatment increase the effect of ABA therapy in autism?
Since stem cell therapy for autism improves overall regulation of the immune system and the neural connectivity within the brain, it's highly recommended by our specialists to combine it with ABA therapy, for it will help your ASD child improve social interaction, communication, and other challenging behaviors rather easier and faster.
At Swiss Medica, we only use adult mesenchymal stem cells (MSCs), donated mostly from the placenta and/or Wharton's jelly. At the moment, treatment is mostly provided at the Serbian branch of the clinic.Also, the medical team can come to the client's location for the treatment, bringing along all the necessary equipment and specialists. You can have a look at the stem cell treatment procedure on our website to have a complete understanding of the procedure.
Procedure
At Swiss Medica, only adult mesenchymal stem cells (MSCs) are used in the therapy. These cells are donated mostly from the placenta and/or Wharton's jelly. One to several infusions of stem cells are required, and the cell-based product is administered intravenously by drip.You can have a look at the stem cell treatment procedure on our website to have a complete understanding of the procedure or talk to the medical advisor to learn about the expected results for your case.
*Disclaimer. It should be kept in mind that the effectiveness of therapy depends on many factors: the initial state of the patient, the patient's age, genetic predisposition, lifestyle, including nutrition, the availability of support of additional therapies, etc.
Contact us
Get a free online consultation to get more information about the expected results of stem cell therapy, what the treatment program involves, its cost and duration.
List of References
Factors associated with parent engagement in DIR/Floortime for treatment of children with autism spectrum disorder. Nattakit Praphatthanakunwong, Komsan Kiatrungrit, Sirichai Hongsanguansri, and Kaewta Nopmaneejumruslers. Gen Psychiatr. 2018; 31(2): e000009. Published online 2018 Oct 31. doi: 10.1136/gpsych-2018-000009.

Synaptopathology Involved in Autism Spectrum Disorder. Shiqi Guang, Nan Pang, Xiaolu Deng, Lifen Yang, Fang He, Liwen Wu, Chen Chen, Fei Yin, and Jing Peng. Front Cell Neurosci. 2018; 12: 470. Published online 2018 Dec 21. doi: 10.3389/fncel.2018.00470.

Cell therapy approaches to autism: a review of clinical trial data. Jack Price. Mol Autism. 2020; 11: 37. Published online 2020 May 24. doi: 10.1186/s13229-020-00348-z.
More sources
Medical Advisor, Swiss Medica doctor