Swiss Medica offers doctor-supervised physical rehabilitation programs for patients after cancer treatment to help them overcome health and emotional issues. Our comprehensive rehab programs are based on world-class post-acute care services that conform to European standards and are designed to aid patients in returning to their normal lives. Here you can choose the one that suits you best. Besides rehab services, we provide our patients with luxury experiences and leisure opportunities.
Why do our patients worldwide choose us for the rehab program?
Slovenia is a land of tranquility, peace, spirit, and science. It's one of the most welcoming countries with kind-hearted people. The country is known for its state-of-the-art technologies and advanced medical practices. Our clinic is most medically advanced with a specialized rehabilitation team that includes any or all of the following:
Oncologist
Internist
Physical therapist
Rehabilitation specialists
Psychologist
Registered dietitian nutritionist
Other medical specialists
Quality of life
Slovenia has a high rank on the United Nations Human Development Index, meaning that the country provides high quality of life to its residents. The country has well-developed cities with diverse cultures. Swiss Medica clinic is positioned in one of the best spots in Slovenia, with the best medical resources for inpatient treatment and a most serene and quiet location. We ensure that our patients get the best of the best treatment and a peaceful environment for a full recovery.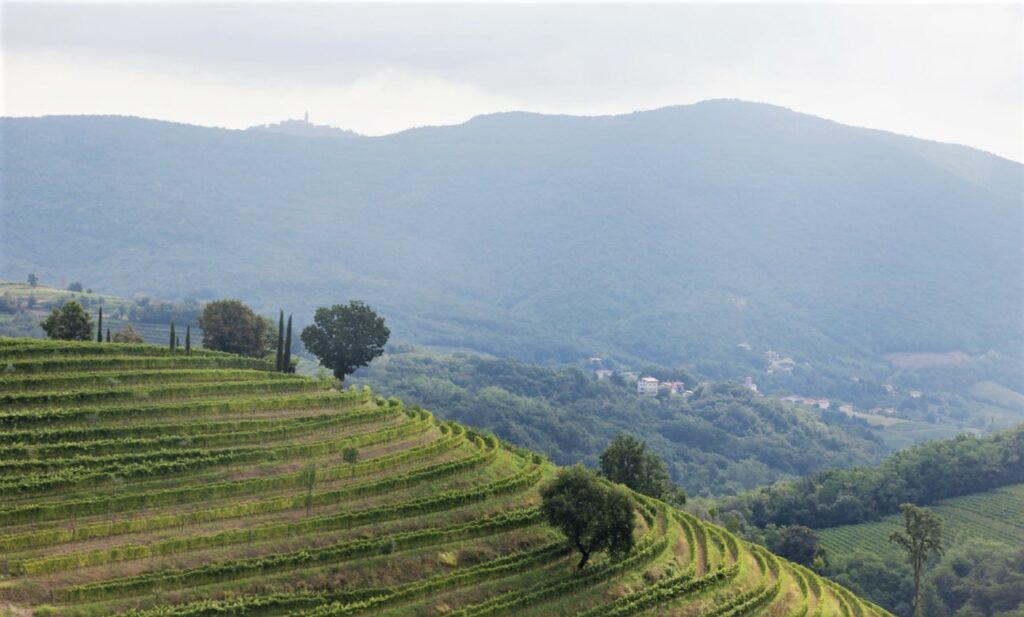 Life after cancer treatment
Rehabilitation after cancer treatment can be a very intricate and long procedure to follow.
Returning to your normal life and recovery can take time. You may feel unable to perform your normal activities again, but this is where the rehab comes in. Cancer rehabilitation can help you get back to many aspects of your life during and after cancer treatment.
The goal of after-cancer rehab is to improve your ability to function and continue your active and independent life. In our rehab program, you will work with trained professionals in areas where you need assistance. Additionally, depending upon your health condition, our professionals will work with the healthcare team to devise an individualized program for your timely and effective recovery.
How to organize your life after cancer treatment?
It can be very challenging to stay organized after cancer treatment, especially when you still rely on others for every little thing. The physical and emotional pain your mind and body went through may leave you with lingering side effects. However, it is important to be patient and gentle with yourself and figure things out step by step.
If you are struggling with getting back to your usual life, follow these steps to embrace your new normal:
Move to a place that has a positive effect on your health.
Maintain a healthy and balanced diet.
Take short breaks to sleep or rest between activities.
Avoid smoking, drinking, and other drugs that may delay your recovery.
Never skip your regular check-ups and evaluations with your physician, and visit your doctor if something feels out of the ordinary.
Engage in physical activities like exercise, walking, or jogging to manage your fatigue and regain your energy.
Do not stress about little things or failures; instead, be patient with your recovery.
Prioritize your mental and emotional health by keeping a journal, talking to your family and friends, or joining discussion groups.
Have open and honest conversations with your therapist, family, and friends to help them understand your struggles and move forward.
Rehabilitation is essential for cancer treatment survivors because it helps them get back to normal at a faster pace. Our professional care at Swiss Medica will help develop a comprehensive rehab package and carry out purpose-specific procedures to improve body functions, reduce pain, and improve your well-being.
Our after-cancer rehab programs
Cancer rehabilitation recovery clinic Swiss Medica in Slovenia ensures that each of the below-mentioned steps is followed as the patient arrives:
1. Firstly, our clinicians review the patient's provided reports and medical documents to examine the patient's condition. Then they evaluate the possible effects of the treatments and the current physical health of the patient.
2. Our specialists then develop a comprehensive rehab program with cutting-edge therapies by considering the patient's medical indications and preferences.
3. Our luxurious rooms and a top-notch team of specialists record your progress and ensure that you are well accommodated during your stay.
CTA
Contact us
Recovery after cancer will be much quicker and more effective if you refer medical specialists to develop a comprehensive rehabilitation program and carry out purpose-specific procedures and therapies. Get a free online consultation to learn what the program may include and what is its cost and duration.
Types of rehabilitation provided by our specialists
Cancer treatments involve surgery, radiation, and other therapies to cure, shrink or stop cancer from progressing. These treatments cause immense fatigue, pain, anemia, dietary issues, depression, and other problems. Our cancer rehab resolves these issues and helps patients become physically and mentally strong.
Restorative rehab
Restorative rehab helps a patient regain the same levels of independence and mobility he or she has before cancer treatment. A restorative rehab is a holistic approach that addresses the main areas of your life needing the most improvement which allows you to return to active life and work.
Supportive rehab
Supportive rehab uses evidence-based modalities to avoid and manage the side effects of cancer treatment and improve patients' quality of life. The rehab activities involved in the treatment help patient mitigate their impairments and resume their lives in a new context.
Palliative rehab
Palliative rehab is for patients with advanced cancer who have little to no chance of remission. It helps relieve pain and prevent complications by comprehensive assessment and treatment of the patient's physical, psychosocial, and spiritual symptoms experienced by the patient. This type of treatment can be performed in between therapy cycles.
Physical rehab
Physical rehab is all about restoring the vital energy within a patient by improving and facilitating the patient's physical functioning. Occupational and physical therapists work together to help the patient recover his strength and range of motion.
Psychological rehab
After recovering from chronic diseases, most patients fear that their disease might return. It is also difficult for them to cope with the psychological consequences of the disease – anxiety, despair, difficulties in relationships with loved ones, and loss of the meaning of life. This may lead to severe depression, panic attacks, and other neurotic disorders. Psychological rehab helps treat these issues and improve the patient's mental well-being.
Functional rehab
Functional rehab combines several techniques to restore lost or impaired functions. As a part of our rehabilitation program, our specialist team makes every effort to help patients regain the strength, flexibility, and agility needed to perform their basic activities.
Chemo toxicity rehab
The drugs involved in chemotherapy lead to a weak immune system, anemia, thrombus formation, loss of appetite, nausea, and skin or hair-related issues. Most of these issues are gone after the therapy, but some persist. At Swiss Medica, we help reduce unwanted effects on your health and restore normal functions of the body impaired by chemotherapy toxicity.
Post-surgical rehab
Surgery can have physical and psychological effects on a person's body, which may hinder their recovery and add to tremendous frustration and anxiety. Post-operative consequences can be minimized through rehabilitation programs. Our professional team performs a full evaluation and works with you to create long and short-term goals to boost your recovery potential and minimize any secondary surgery-related problems.
Post-surgical rehab helps with:
Pain management
Strengthening of weak muscles
Stretching of stiff muscles
Regaining your strength and independence
Reducing anxiety and reclaiming confidence
Radiation therapy rehab
Radiation therapy involves a variety of adverse effects, much like chemotherapy, but they are local, meaning they only affect the areas exposed to the radiation. Skin lesions, taste alterations, and reduced organ function are some examples of such side effects. Radiation therapy helps patients get rid of their symptoms and return to living an active independent life.
Rehabilitation after various types of cancer at Swiss Medica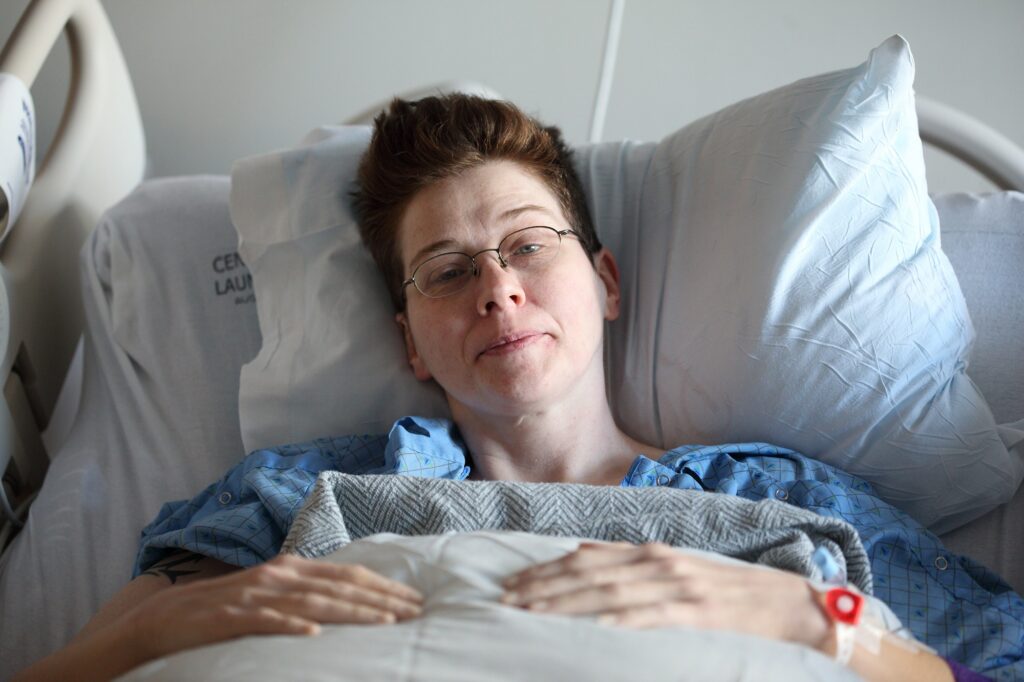 Breast cancer
A breast cancer rehab program focuses on preventing edema and increasing the range of movement in the shoulder on the operated side. Not all women are eligible to restore their breasts' natural appearance with surgery immediately. They may experience stress after their tumor removal and lose their sense of femininity, which is why managing the psychological consequences is an important part of this rehabilitation program.
Gastrointestinal cancers
Even though these patients frequently have dietary restrictions, their bodies still require an adequate amount of proteins, lipids, carbohydrates, vitamins, and minerals. Physical activity, meanwhile, is a crucial part of this rehab because it promotes regular bowel movements and prevents constipation or bloating. All this is taken into account when tailoring an individual rehab program.
Women's reproductive cancer
Some women experience early menopause after getting gynecologic tumors removed. This leads to an altered endocrine profile which may cause the development of certain disorders and other symptoms. Our rehabilitation program aims to improve these women's mental and emotional health.
Lung cancer
Pulmonary (lung) problems are common after surgical treatments. These issues can be quite serious and even lead to disability. Operations on the lungs in patients with cancer make them more prone to developing pulmonary problems than other surgical procedures. It takes a few weeks to several months for the lungs to return to their normal capacity. Our rehab program for lung cancer includes breathing exercises, massage, and physiotherapy to expedite the recovery.
Skin malignancies
Surgical removal of large and painful skin lesions can leave scars on the body. These scars can take a mental, emotional, and physical toll on a person. We provide our patients with psychological counseling and a peaceful environment to help them recuperate and return to their normal lives with a positive mindset.
Prostate cancer
Prostate tumor removal leads to weak pelvic muscles and urination disorders in men. Patients can also suffer from erectile dysfunction, which is a major cause of depression and mental health deterioration among men. Our team of specialists helps resolve these issues while ensuring that the patient is being psychologically counseled side by side.
Head, neck, and throat cancers
Malignant head and neck tumors can cause speech problems, hearing loss, social challenges, and issues due to cosmetic defects in the treated area. Our rehab team strives to considerably improve a patient's overall health and quality of life through carefully chosen rehabilitation therapies.
Standard of operations at Swiss Medica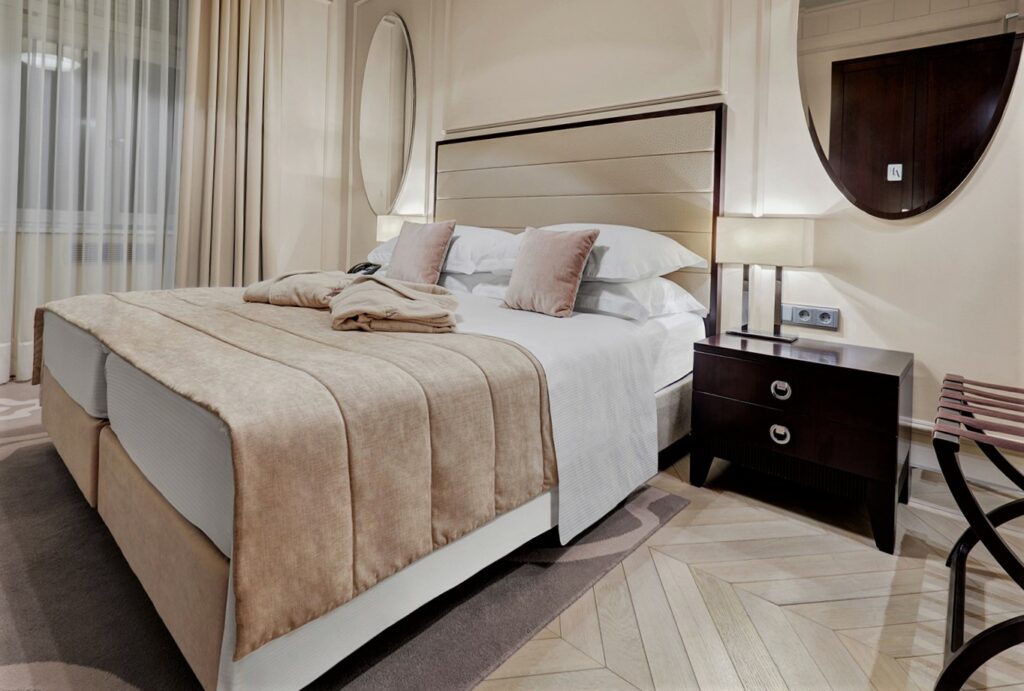 The Clinic is on a mission to improve the health standards of the community and the world by setting the standard of excellence in post-cancer rehabilitation. We aspire to help people after treatment of cancer maintain and restore their physical, mental, emotional, and psychological well-being. Our clinic provides rehab programs and therapies which involve:
Specialized, professional approach
Our healthcare professionals devise customized programs for each patient after a full evaluation of the patient's condition and personal preferences.
Quality equipment and treatment
A complete recovery program is offered at the Swiss Medica clinic. We've curated a variety of strategies that enable our specialists to choose and design the best-individualized program for each visitor. If a patient doesn't want to undergo a particular procedure for any reason, we can always suggest an alternative method.
Therapeutic workouts
We help our patients recover through one-to-one training sessions with a certified coach. We offer our patients outdoor activities like walking or bicycling to help them stay active and engaged. Our patients find these outdoor activities to be more therapeutic than traditional exercises.
Manual massage therapy techniques
Our massage techniques help:
Improve blood flow
Improve lymphatic drainage
Regulate muscle tone
Relive pain
Revive vital energy
Relax
Hyperbaric oxygen therapy
The higher pressure within the HBOT chamber increases the blood oxygen level in the affected tissues. It alleviates tissue swelling, tissue death, and oxygen starvation while helping them recover. It also:
Increases energy levels
Improves mood and focus
Reduces stress and fatigue
Alleviates, migraines, and headaches
Promotes healthy sleep
Donat Mg water therapy
Rich in magnesium and other minerals, Donat Mg positively affects the digestive system and detoxifies the body. The water also acts as a mild laxative and speeds up metabolism.
IMR therapy
IMR therapy helps revive the metabolism at the cellular level and plays a critical role in maintaining normal cell functioning. The therapy supplies active nutrients within the human body to provide an optimal molecular environment for the body to thrive. It's a safe and painless procedure.
Hypoxia-hyperoxia training
This rehab technique consists of a low-oxygen gas mixture that enables the turnover of the mitochondrial pool, doing wonders for human body cells. Cell air fusion therapy is promising for all organs and systems of the body, including the cardiovascular, nervous, and endocrine systems. This helps the body revive and restore to its initial capacity.
Psychotherapy
Our group of highly skilled and registered psychologists provides expert counseling and support to patients suffering from post-cancer traumas. They stay alert to help our visitors overcome issues and episodes like stress, anxiety, sadness, panic attacks, and fear of cancer recurrence.
Cozy rooms
Individual rooms at the Clinic are extremely cozy with pleasant city views and equipped with TV, Wi-Fi, and personal care items.
Outstanding catering
Freshly made food that's tailored to your dietary needs, medication regimen, and restrictions.
Pleasant atmosphere
Each staff member upholds our principles and gives their all when serving visitors. From diagnosis to rehabilitation, from arrival to discharge our doctor's team and clinic's staff will support and cater to your needs throughout your journey.
Five steps to booking a rehabilitation program after cancer
Book your rehab program in five easy steps.
1. Contact us on our provided phone number, or send a request for a free online consultation.
2. Get advice from our medical consultant.
3. Receive in-depth information about our rehabilitation program and professional guidance to select the desired program for your treatment.
4. Schedule a visit to our clinic.
5. If essential, we offer assistance with acquiring any paperwork necessary to travel to Slovenia.
Book your consultation
Please get in touch with the doctors of the Clinic to discuss your individual rehabilitation plan, the expected results, the duration, and the cost of the program.
FAQ
When should oncology rehabilitation begin?
Oncology rehabilitation can start as soon as the primary cancer treatment is finished and the patient has been discharged from the hospital.
We can combine any chemotherapy regimen, recommended for the patient, at our facility. Some chemotherapy treatments are challenging for individuals and necessitate ongoing medical supervision.
Additionally, rehabilitation can be done between rounds of chemotherapy or radiation therapy. Our medical team ensures to communicate and consult with the patient's oncologist while making these decisions.
Timeline of oncology rehab program?
A specific timeline may vary since the rehab period is customized for everyone depending on the condition and individual preferences. On average, we offer 7–10-day courses during ongoing treatments, but if the treatment is finished, we recommend 21 days or more rehab time, depending on your needs, conditions, and preferences.
Can a relative come along for the rehab duration?
Absolutely, we recommend you come with a loved one for better treatment outcomes. Your relative can stay in the same room as you and will be taken care of. We know a loved one can provide peace and emotional support to the patient and help communicate their needs better.
Is it safe to come alone for the rehab?
We understand that a patient cannot cater to himself, which is why we have plenty of nurses and nursing assistants. They will help you with eating, dressing, medication, and everything you need. Besides catering to your needs, they will also ensure you are on the right track and following the doctor's regimen. Due to the accessible environment, the Clinic is comfortable for patients with limited mobility.
Does rehabilitation help with fatigue and weakness?
Yes, rehabilitation helps mitigate weakness and improves the underlying fatigue connected to cancer treatment. We offer physical therapy, a balanced diet, management of anemia, psychotherapy, and cognitive-behavioral therapy to help alleviate the pain, fatigue, anxiety, and weakness.
What COVID restrictions are in place at the Clinic?
Our staff takes extra measures to ensure that all patients and visitors are safe. We ask our visitors to bring their vaccination cards or carry out a COVID test. Our team and staff are also fully vaccinated and are regularly tested for COVID.
Medical Advisor, Swiss Medica doctor