What is Lyme Disease
Lyme disease is the most common tick-borne illness in Europe and North America. It is a multisystem disorder transmitted through exposure to a tick bite containing the infection agent (several types of bacteria known collectively as Borrelia). Initially the disease appears as an identifiable rash which may disappear after a short period of time, even without treatment. However, the infectious agent is still circulating within the body, affecting vital organs. Therefore, the disease poses a potential threat to life.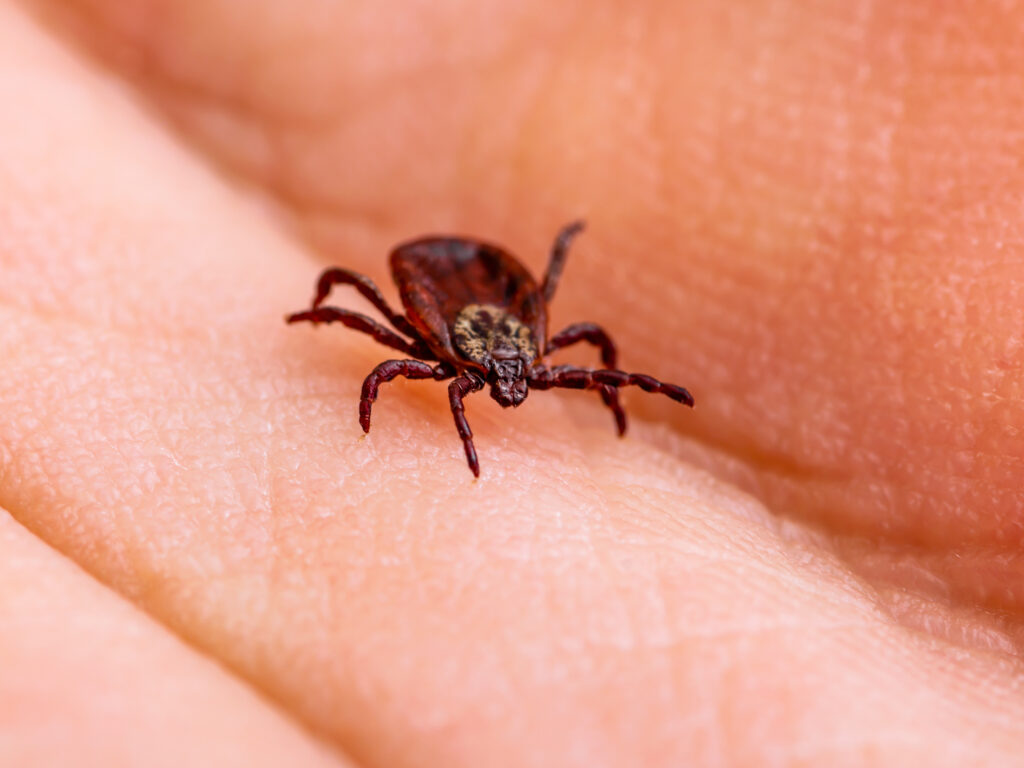 Symptoms and Stages of Lyme Disease
Stage 1
Lyme disease typically begins with an erythematous rash, which start 1-2 weeks after the tick bite, and may affect multiple systems and organs, particularly the heart, the joints, the eyes and the skin.
Stage 2
However, rash, which is common for stage 1, don't appear in many people. When bacteria spread throughout the body, the following symptoms may be most frequently observed, indicating stage 2 – the early disseminated Lyme disease:
Chills and fever;
Fatigue;
Headaches and muscle aches;
Sore throat;
Enlarged lymph nodes;
Vision changes;
Neurological signs (Bell's palsy, tingling, numbness, nerve pain and shooting pains, dizziness, shortness of breath).
tage 3
Late disseminated Lyme disease occurs when the infection hasn't been treated effectively at stages 1 and 2. Stage 3 can occur weeks, months, or years after the tick bite. It is characterized by problems with the nervous system and the heart. On stage 3, a patient may experience:
Difficulty with concentrating;
Sleep and vision problems;
Memory loss;
Numbness, pain and tingling;
Irregular heart beat;
Joint pain;
Paralysis of the face muscles;
Recurrent bouts of arthritis with severe joint swelling, especially in the large joints.
Post-Treatment Lyme Disease Syndrome
In some cases, patients fail to achieve the proper efficacy with standard treatment. They have recurrent nonspecific symptoms, i.e. joint pain or fatigue and other symptoms that occurred at the earlier stages, which may last for a long time after treatment.
Treatment for Lyme Disease
Lyme disease is diagnosed via two-tier serology testing – Enzyme-linked immunosorbent assay (ELISA) test, which must be confirmed at a reference laboratory by western blot test.
For treatment of early-stage (acute) Lyme disease, oral antibiotics are used. An intravenous course of antibiotics may be required if the patient has early disseminated or late-stage Lyme disease. Therapy is more effective if it is started as soon as possible.
Standard treatment with antibiotics can cause various side effects.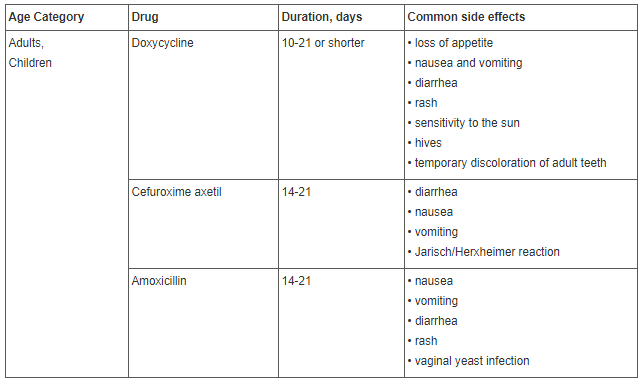 Most common side effects are decreased leukocyte count, diarrhea and infections from other antibiotic-resistant organisms unrelated to Lyme disease. The patient becomes likely to fall ill more frequently, resulting in a more complex (and, therefore, more expensive) treatment being necessary to treat the disease.
Reducing pain and discomfort is the main goal when managing post-treatment Lyme disease syndrome. Pain relievers and nonsteroidal anti-inflammatory drugs are used for this purpose.
Recent Approaches to Manage Lyme Disease and Expected Results
Scientific literature contains inspiring examples when stem cell therapy was used to treat Lyme disease-associated neurological symptoms. It was assumed that poor circulation in some specific regions of the brain causes poor concentration, cognitive disabilities and highly sensitive eyes in patients with Lyme disease.
The CT imaging technique showed that the application of human stem cell in therapy leads to significant clinical improvement in patients with a neurological manifestation of Lyme disease by notable increase of perfusion level in their brain, even to normal levels in some cases. Patients who received these types of cells along with antibiotics and physiotherapy, demonstrated an improvement in parameters like muscle weakness, walking distance, balance, fatigue, pain, blurring of eyes, functional skills, and cognitive abilities.
Treatment Results of Swiss Medica Patients
Feedback from a patient treated with stem cells for Lyme disease at Swiss Medica clinic:
"I didn't drive a car last year at all because I couldn't feel my legs and had seizures. But now I have the freedom to drive and be anywhere".
Patient from Australia.
Duration of the disease: 3 years.
Before treatment:
Seizures;
Extreme fatigue after hyperthermia;
Pains;
Loss of feeling in the left side of the body;
Falls.
After the treatment:
Strength and energy in the body;
Sensation recovered;
No more seizures, pains or falls.
More Lyme disease video testimonials are available on our YouTube channel.
Though the ability of stem cells to potent treatment of certain diseases has been proven, they cannot be considered as a guaranteed cure for Lyme disease. The effectiveness of the therapy depends on multiple factors: initial condition, stage of the illness, severity of symptoms, age of the patient, hereditary predisposition, lifestyle, etc. Also, applying only stem cells for some cases may be not enough. Cell therapy works more effectively when combined with other therapeutic methods that help activate the tissue repair process.
Lyme Disease Treatment with Stem Cells: The Procedure
At Swiss Medica, we use cell products based on multipotent mesenchymal stromal cells (MMSCs) to treat Lyme disease. These types of cells are obtained from the patient's adipose tissue (fat) and from donated tissues such as placenta and umbilical cord. A simple collection procedure, absence of safety issues, and low immunogenicity (low risk of stem cells being rejected by the patient's immune system) with a good immunosuppressive ability are the advantages of MMSCs.
During the therapy, a patient receives tens of millions of these cells.
Treatment with a patient's own (autologous) stem cells includes five basic steps:
1. Harvesting. Fat is extracted by means of liposuccion.
2. Processing. Stem cells are separated in a centrifuge.
3. Cultivation if required.
4. Activation. Cells are bioactivated before introduction.
5. Administration of the cell product. Cells are delivered to the body via standard IV drip and/or intrathecally.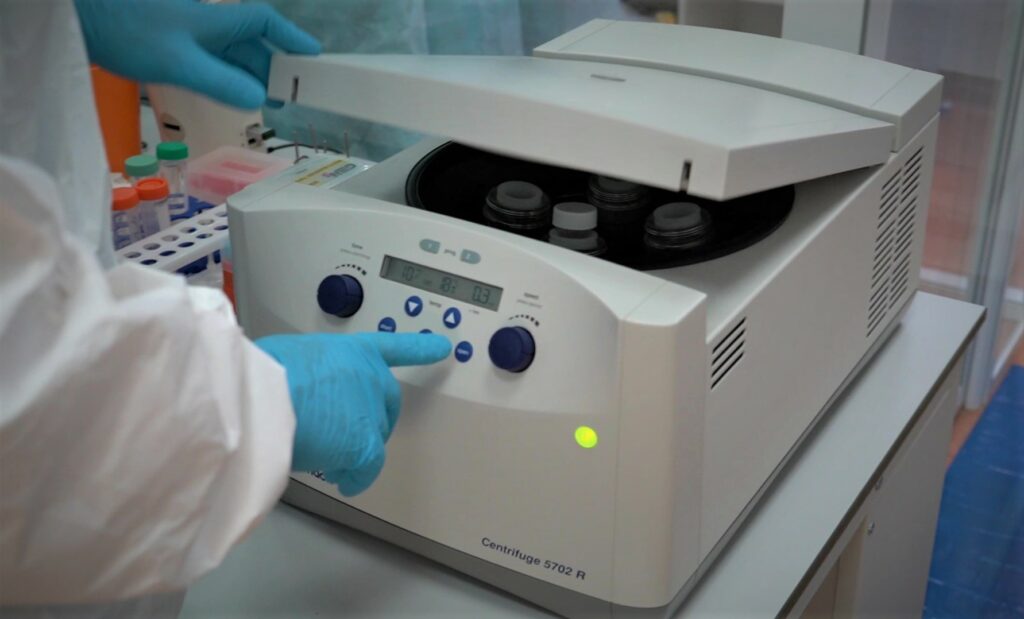 Stem cells from the placenta and/or the umbilical cord are prepared prior to treatment and can be introduced immediately, so steps 1-3 are excluded.
The total duration of attendance in the clinic is 8-10 days. Two or more courses of stem cell therapy with a 6 month interval may be required to achieve stable results. However, improvements develop within 15-40 days after the first cell product administration.
Indications and Contraindications for Cell Therapy
Due to its benefits, therapy with stem cells can be promising when the main therapy is absent or insufficient, and also to avoid the side effects of medications.
Contraindications are:
previous bad experience with cell products;
any type of cancer or a precancerous condition;
any life-threatening or terminal health conditions;
infectious disease in the acute stage;
stroke or transient ischemic attack in the last 3 months;
deviations of some indicators in blood tests;
pregnancy and lactation;
mental disorders and addictions;
contraindications to anesthesia and/or high risk of bleeding and/or pathological processes in the area of the proposed biopsy (does not exclude the possibility of using donor cell products),and some others.
Safety Issues & Side Effects
Stem cells being injected locally show a safe profile. The patient may feel some transient pain similar to sensations from ordinary syringe injection while the doctor introduces anesthetic drug (in case of own cells harvesting or local cell product injection). The procedures are well tolerated in the majority of patients. Swiss Medica specialists will monitor your condition for safer and more beneficial results in your personal case.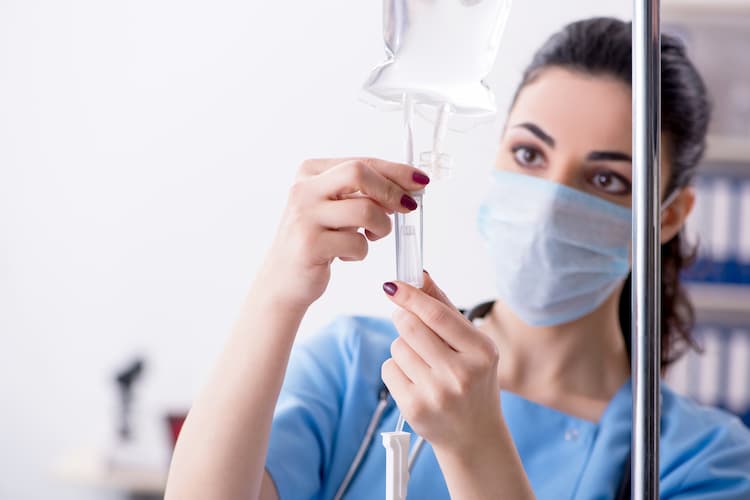 Additional Therapies in Stem Cell Treatment of Lyme Disease
Besides the main stem cell treatment, patient undergoes other therapies that help to enhance and boost the end results and improve concomitant conditions as well.
Toxins are constantly produced by Lyme disease bacteria and accumulated in the body. Then massive amounts of toxins are released when bacteria are destroyed by the antibiotic treatment. These toxins negatively affect the central nervous system, especially the brain s well as other organs and systems of the body. This results in ongoing inflammation and immune system activation.
Purifying the blood from the Lyme disease toxins promotes the improvement of the patient's general state of health. Plasmapheresis is a commonly used technology for this purpose: the blood of a person is passed through an apparatus that separates out one particular constituent and returns the remainder to the circulation.
Other optional therapies include:
Xenon gas rehabilitation therapy (inhalation procedure);
SIS (Super Inductive System);
Sparkwave;
Intravenous laser blood therapy.
All treatment plans are individualized for each patient.