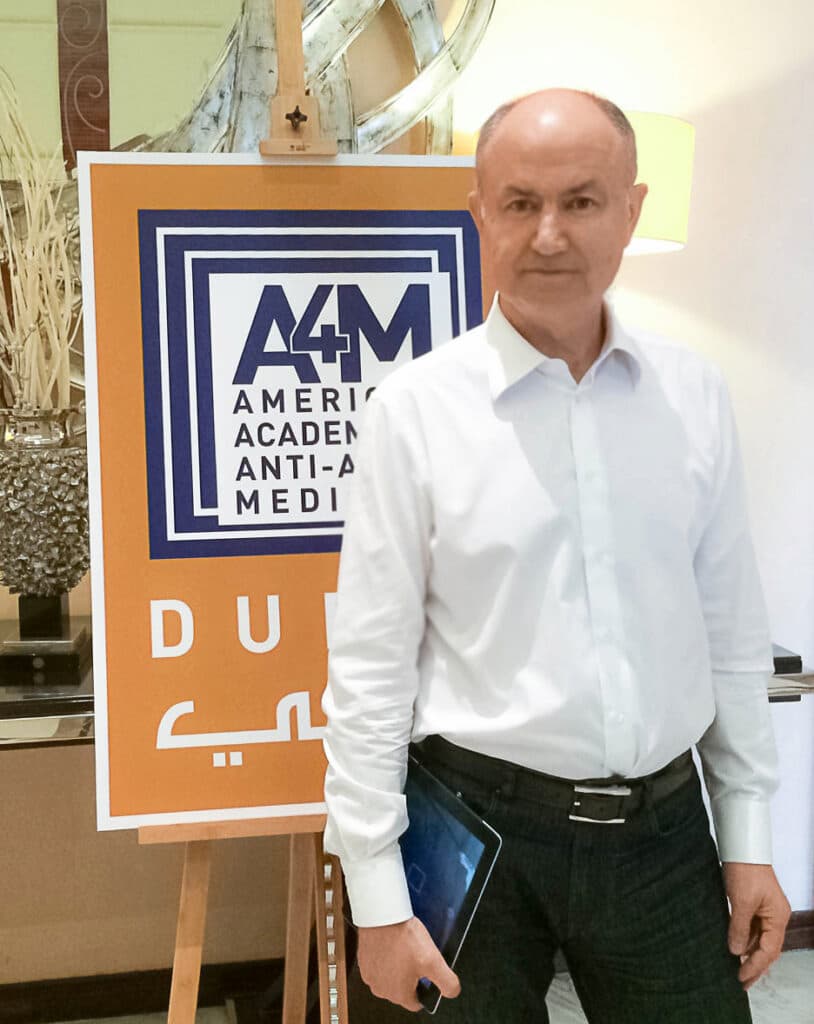 CHANGING LIFESTYLE TO CHANGE GENE EXPRESSION?
Most have heard of the correlation between a balanced lifestyle and wellbeing. However, few people are likely to know that poor lifestyle causes changes in gene expression. Stress, diet, behaviour, toxins and other factors activate chemical switches that turn genes on and off and regulate gene expression. This new scientific field is known as epigenetics, a field which is said to influence 80 percent of our aging process. The Middle East, GCC and UAE have one of the highest rates of cardiovascular and lifestyle diseases like hypertension, diabetes and obesity. Results of a new obesity survey published by UAE's The National in May 2014 show that more than 66 percent of men and 60 percent of women in the UAE are overweight or obese, prompting researchers to issue a call for action for the region. As worldwide experts are getting ready to convene in Dubai on November 14-16, 2014 for the American Anti-Aging Conference, Servane Collette from the American Academy of Anti-Aging Medicine summarises the views from leading experts in the field.
CAN WE REALLY ADDRESS THE AGING PROCESS AND SLOW IT DOWN OR MAYBE EVEN REVERSE IT?
Dr. Sahar Swidan, leading pharmacist from the US, reminds us that we cannot stop the aging process but we can help the body repair itself so we age more gracefully and maintain memory, mobility and function which is the goal of age management medicine. Dr. Thierry Hertoghe, anti-aging expert from Belgium, also adds that we are now in 2014 and not in 1950 anymore when such a belief system was supported by the absence of studies proving the contrary. Today, in the 21st century, there are not only tens or hundreds, but thousands if not tens of thousands of scientific studies proving that the aging not only can be slowed down, but also partially reversed. The best proof, Dr. Hertoghe says, is to take a personal trial of four to six months and get on to appropriate anti-aging/hormone supplementation treatments and check for yourself.
WHAT ROLE DOES LIFESTYLE PLAY IN THE AGING PROCESS?
Diet, exercise and stress reduction are critical aspects to help nurture the body and improve lifespan. We have always assumed that age-related diseases like high blood pressure, heart disease, arthritis, diabetes, stroke and cancer are inevitable consequences of aging or due to our genes. But we now know through our understanding of epigenetics that this is not true. It is not about your genes but how you communicate with your genes through your diet, lifestyle and the environment you bathe your genes in. In other words, you can change how your genes are expressed. Hertoghe adds that lifestyle, including a good posture, adequate breathing, sufficient physical exercise, a healthy diet and avoidance of bad habits such as smoking, inadequate sleep, are the first steps to reduce the progress of aging. He adds that "I put hormone supplementation before all other treatments. It is not the most powerful way to slow down aging but the step that permits other treatments to become fully effective."
Contact us
Contact us and our doctors will recommend you individual treatment program and offer the best stem cell program

Medical Advisor, Swiss Medica doctor