Rectovaginal fistula is a rupture between a woman's rectum and vagina. Until recently this problem had no reliable treatment. Read on to learn about innovative therapeutic approach based on stem cell injections.
Introduction
Rectovaginal fistula (also known as colovaginal, or anovaginal fistula) is an abnormal aperture between a woman's rectum and vagina. Due to such an opening, the contents of the rectum – gases or stool – can penetrate the vagina and cause hygiene problems, pain, vaginal or urinary tract infections, or other complications.
Currently, traditional surgical and therapeutic methods to treat rectovaginal fistula do not offer a permanent solution; moreover, they still often have many side effects.
Swiss Medica specialists have developed an innovative method of treating rectovaginal fistula based on stromal-vascular fraction (SVF) injections. SVF therapy has resulted in complete fistula healing according to a two-year clinical observation of patients.
If you want to check whether this approach may help in your specific case or to find out more about the treatment, please complete the form below. After submitting the form, our Medical Advisor will contact you to clarify the details of your medical history. With your personal details taken into consideration, he or she can describe the expected results, lengths of treatment and its cost.
Contact us
Get a free online consultation of our medical advisor >>>
Causes of Rectovaginal Fistula
A rectovaginal fistula may be caused by the following factors:
congenital malformations;
complications during childbirth;
inflammatory bowel disease (including Crohn's disease and ulcerative colitis);
cancer or radiation to the pelvis;
operative trauma;
malignancies located in the pelvic zone and high-dose radiation to treat these malignancies,
and other causes.
What is Stromal-Vascular Fraction (SVF)?
A new method of treatment of rectovaginal fistula is based on the use of a stromal-vascular fraction (SVF).
SVF is a cell product obtained from the patient's own adipose (fat) tissue and then injected into the wall between rectum and vagina and surrounding tissues.
This fraction contains various stem and progenitor cells, including multipotent mesenchymal stem cells (MSCs), as well as immune cells, fibroblasts, pericytes, endothelial progenitor cells and other types of cells that are all involved in the regeneration process. Cells of SVF help to:
stimulate blood circulation;
reduce inflammation;
reduce the immune response.
All of these qualities contribute to the launch of the process of tissue renewal and healing in the problem area.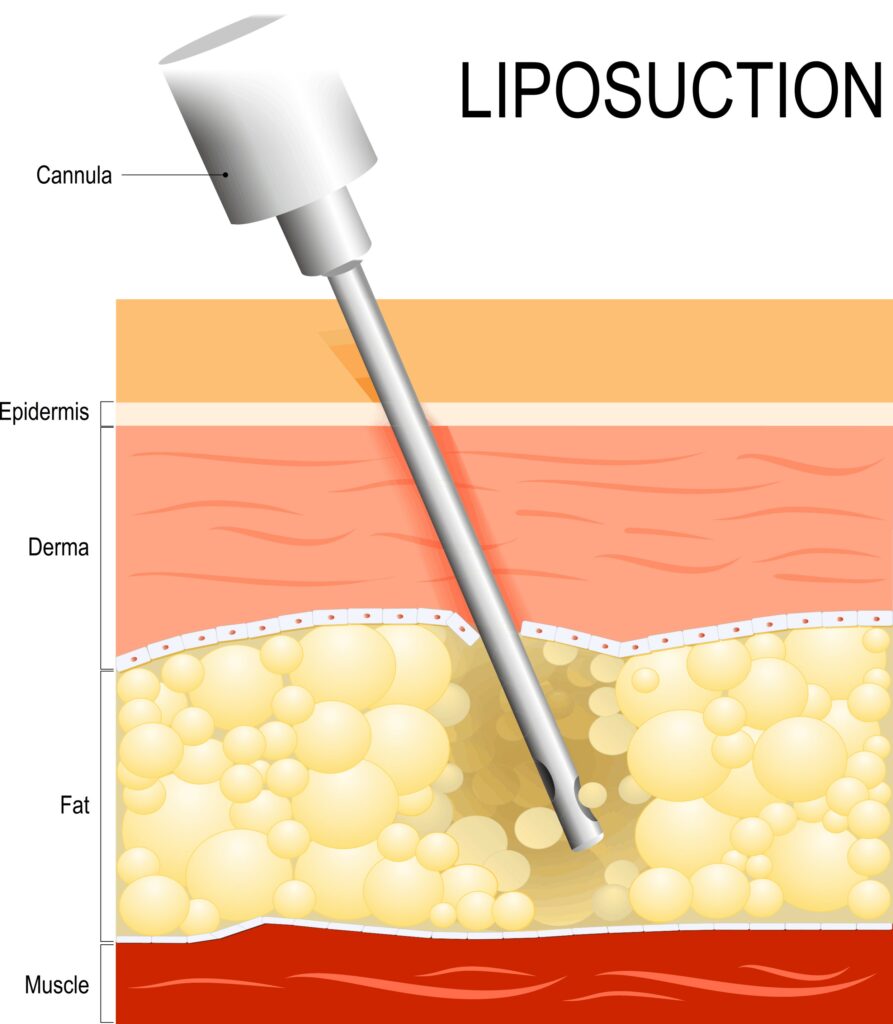 Treatment Effectiveness. What Can Be Expected As the Treatment Result?
All patients with rectovaginal fistula treated with the SVF showed complete recovery and, as a result, experienced a significant improvement in their quality of life. An important advantage of this approach is the absence of side effects and relapses.
The results of the ongoing study were presented during the scientific and practical conference "Modern Treatment of Rectovaginal Fistula". Complete healing of post-radiation rectovaginal fistula has been noted in all patients (a total of 34) that had participated in the study and had been treated with SVF. No relapses were observed and all patients no longer need a colostomy.
How and Why the Treatment Works
The regeneration mechanism is provided by the presence of a large number of multipotent mesenchymal stem cells (MSCs) and other types of stem cells in the fat tissue as well as various biologically active components (growth factors and cytokines). Injection of SVF leads to the activation of tissue regenerative reactions and the healing of wounds.
What Does the Treatment Procedure Involve?
Prior to the procedure, a Swiss Medica physician will perform an examination, evaluate your condition and individual characteristics, and then review your medical history and carry out laboratory tests. Once in the operating room, the doctor prepares your skin for liposuction (this is the way to obtain the SVF) and then administers a twilight anesthetic or general anesthesia.
Depending on the size of the defect, the treatment may include from 1 to 5 procedures in three months' time. The complete procedure takes about an hour. The processing of adipose tissue to obtain the SVF takes about 30 minutes. The clinic will make routine check-ins during the 24 hours following a procedure. In particular cases, hospitalization may be prolonged for as many as 2-3 days.
In addition to the outstanding results, the major benefits of this technique are the fact that it is low-risk and patient recovery time is quick (essentially 1 day of hospitalization) and it has practically no complications.
Personalized Approach
Unfortunately, this approach does not fit every patient with a rectovaginal fistula. Swiss Medica specialists thoroughly analyze every case and will warn against the procedure if a patient is not well-suited for it. An individualized, systematic approach to the treatment of rectovaginal fistulas with SVF based on their size, location, and etiology provides a more concise treatment plan.
To check whether this innovative approach may help in your specific case or to hear about the results you might expect, fill out the survey. Our Medical Advisor will contact you to clarify your medical history, describe expected results, and determine the length of treatment and price.
Contact us
Get a free online consultation to learn more about the treatment and expected results, its duration and cost >>>