Autism spectrum disorder, or ASD, is a neurodevelopmental disorder with no definitive cure. There are many symptoms in autism, with the main ones being deficits in social interaction and communication.
While major ASD symptoms respond to behavioral therapies, medication can treat other symptoms. Some of these symptoms are just minor symptoms of autism, while others are due to accompanying conditions.
Patients with autism can have symptoms such as hyperactivity, inattention, and aggressive behavior. Conditions like epilepsy, anxiety, and depression frequently accompany ASD as well. These can all be effectively managed with medication.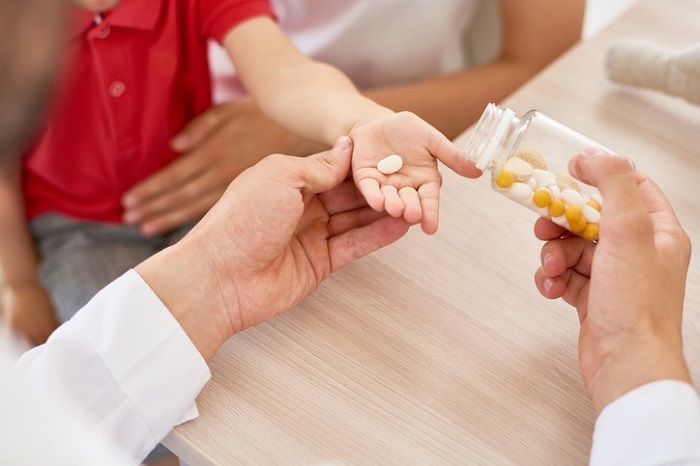 This article will talk about the medication for autism spectrum disorder. It will also discuss the side effects and how to assess the efficacy of any drug being used.
When to consider medical support for autism?
Not every patient with autism will benefit from taking medication. It should be considered on a case-by-case basis. Are the symptoms accompanying a person's autism having a significant impact on their daily functioning? In the case of a child, is it affecting how they behave in school, at home, or during other activities? For children who experience this, medication should be considered.
By having such a child assessed by a specialist, they will be able to obtain the details of the child's ASD. At the same time, they will know which symptoms the child is dealing with, and which are the most problematic. Each individual ASD patient will express their symptoms to different degrees. After an evaluation, the specialist will be able to prescribe medication for problematic symptoms.
Medical treatment for autistic children
As the primary option for many of the symptoms and conditions that accompany ASD, medication treatment for autism can significantly improve the quality of life for children.
The following drugs are used in the medical management of autism. Most can be used both in adults and children.
Antipsychotics like risperidone and aripiprazole. These are used to treat aggression and irritability, which are commonly seen in patients with ASD.
Selective serotonin reuptake inhibitors (SSRIs). This class includes medications like fluoxetine. Autism patients are at high risk of conditions like anxiety and depression. SSRIs are the class used to treat these conditions.
Naltrexone is a medication prescribed for patients with autism. It helps reduce the risk of self-injury and improves on restlessness. It also helps manage repetitive behaviors that may be considered disabling. However, the bitter taste makes it particularly challenging to administer.
Melatonin is used due to the significant proportion of autistic people who have insomnia. This medication can help with those sleeping difficulties.
Stimulants such as methylphenidate, known popularly by the brand names Ritalin and Concerta. These medications are used occasionally to reduce hyperactivity. They may also treat inattention by allowing a child to focus for longer.
Anticonvulsants are frequently used as a third of patients with ASD experience a seizure in their lifetime. There are many options in this class, and they are chosen based on the child's characteristics.
Tourette's syndrome is also a frequent partner to ASD. Clonidine is a drug used to reduce tics, though there's the added benefit of managing hyperactivity.
How medication can help an autistic person
Medication treatment for autism can improve life for autistic patients and their relatives or caregivers. The goal of going medical for autism treatment is to manage some of the symptoms that can be problematic.
At home or school, hyperactivity and aggression are symptoms that can affect others. Not only that, but such symptoms can complicate self-injurious behaviors. By reducing or decreasing these symptoms with medication, patients are easier to handle.
Medical management of autism makes other treatments easier. Behavioral therapies become more straightforward when other symptoms do not interfere. Combining therapy and medical treatment for autism spectrum disorder is the best choice.
Side effects of drugs prescribed in autism
As with any medication, the drugs prescribed in autism may have an array of potential side effects. It is important to be aware of these side effects if a loved one uses any of these medications. Knowing what to expect will keep you aware of what can happen or develop.
Assessing whether a medication works
An evaluation is done prior to prescribing medication for autism spectrum disorder. An evaluation is also needed after prescription. This is what makes it possible to assess the efficacy of the drugs being used, and their dosages.
The guardian and the doctor can both assess the specific symptoms before and after using the medication. However, whoever spends the most time is in the best position to observe changes. This may also include individuals such as siblings and teachers.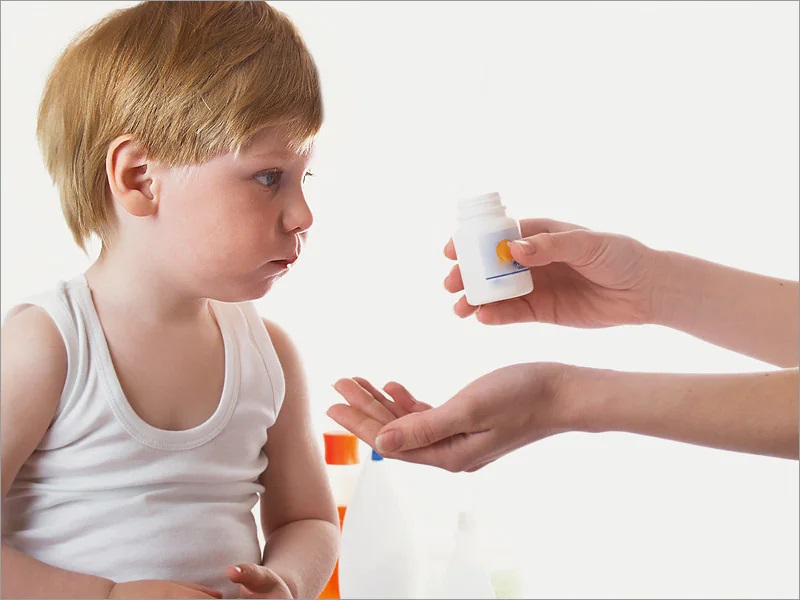 By comparing the symptoms prior to medication and after, it can be determined whether a medication works. There is no need for an autistic patient to continue to use a drug for ASD if it has not been shown to have any positive effect on the condition.
Other things to discuss with your doctor
Besides discussing the best medicine for autism with your doctor, there are other important things to consider. Autism medication can help immensely, but it does not target the major symptoms of the condition. These symptoms are those involving communication and socialization.
Discuss starting behavioral therapy for your child with the doctor. There are numerous therapeutic methods that have helped autistic children. These can greatly increase their ease of interaction with others and help them express their feelings and needs more accurately. Some of these therapeutic methods can be performed at home.
Stem cell therapy as an alternative help for autism
Autism medication can be a great help for patients dealing with autism. However, one of the primary concerns is that it only targets the symptoms of ASD and do not fix the root of the problems. It also causes side effects that decrease the well-being of the patient. While autism medication therapy can provide any positive effect, it can be very time-consuming for those involved.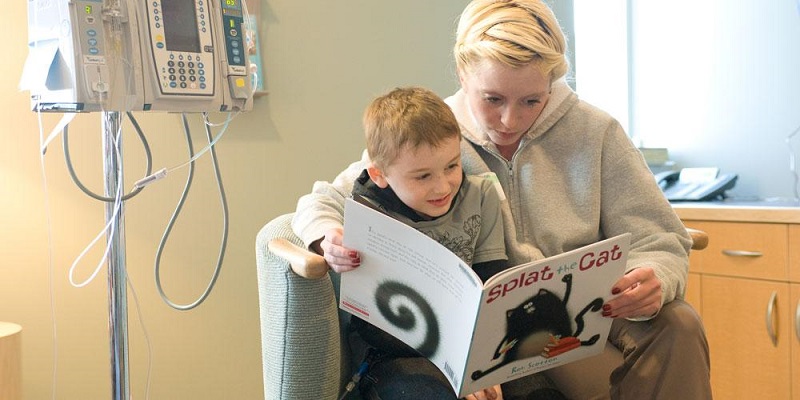 Treating autism spectrum disorder with stem cells is not a new consideration. It is in practice around the world, with research having been done on its efficacy and safety.
Possible outcomes of cell-based treatment in autism*
It is very important to keep in mind that treatment with stem cell infusions is not guaranteed to improve symptoms. It is not a cure-all for autism. Not all patients will notice changes, and even among those that do, the degree of improvement may differ.
However, the potential for improvement is quite significant for those who see changes. Regenerative medicine provides a promising opportunity for patients with ASD that no other form of treatment gives in the same period. Treatment with mesenchymal stem cells (MSCs) has been said to improve major symptoms of autism. These include communication, behavior, social skills, and other aspects.
Changes may be seen in weeks and months following treatment. This will occur as injected cells repair neuronal damage in the brain and improve perfusion to damaged areas.
*It should be kept in mind that the effectiveness of therapy depends on many factors: the initial state of the patient, the patient's age, genetic predisposition, lifestyle, including nutrition, the availability of support of additional therapies, etc.
List of References
"Antipsychotics in the treatment of autism." David J. Posey, Kimberly A. Stigler, Craig A. Erickson, and Christopher J. McDougle. J Clin Invest. 2008 Jan 2; 118(1): 6–14. doi: 10.1172/JCI32483.

"Naltrexone in young autistic children: a double-blind, placebo-controlled crossover study." B. K. Kolmen, H. M. Feldman, B. L. Handen, J. E. Janosky. Clinical Trial. J Am Acad Child Adolesc Psychiatry. 1995 Feb;34(2):223-31. doi: 10.1097/00004583-199502000-00018.

"Positive effects of methylphenidate on hyperactivity are moderated by monoaminergic gene variants in children with autism spectrum disorders." J. T. McCracken, K. K. Badashova, D. J. Posey, M. G. Aman, L. Scahill, E. Tierney, L. E. Arnold, B. Vitiello, F. Whelan, S. Z. Chuang, M. Davies, B. Shah, C. J. McDougle & E. L. Nurmi. Pharmacogenomics J. 14, 295–302 (2014). https://doi.org/10.1038/tpj.2013.23.

"The effect of antiepileptic drugs on visual performance." Emma J. Roff Hilton, Sarah L. Hosking, Tim Betts. Seizure. Volume 13, Issue 2, March 2004, Pages 113-128. https://doi.org/10.1016/S1059-1311(03)00082-7.

"Stem cell therapy in autism: recent insights." Dario Siniscalco, Suresh Kannan, Neomar Semprún-Hernández, Adrien A. Eshraghi, Anna Lisa Brigida, and Nicola Antonucci. Stem Cells Cloning. 2018; 11: 55–67. doi: 10.2147/SCCAA.S155410.

"Autism treatment with stem cells: a case report." D. M. Maric, V. Papic, M. Radomir, I. Stanojevic, I. Sokolovac, K. Milosavljevic, D. L. Maric, D. Abazovic. Case Reports, Eur Rev Med Pharmacol Sci. 2020 Aug;24(15):8075-8080. doi: 10.26355/eurrev_202008_22491.
More sources